Willie's Story: Waller Drivers Look Out for Each Other
Willie's Story: Waller Drivers Look Out for Each Other
In the height of the summer heat, Waller driver Willie P. was keeping an eye out for his fellow drivers. He ran into Danny B., a fellow Waller driver, at a truck stop. Danny was suffering from heat exhaustion. Danny hadn't had a chance to notify anyone of his condition, or was otherwise unaware that he was ill.
Willie then took it upon himself to check if Danny was well, if he'd drunk any water recently, and if his driver manager knew what was going on. Danny was in a state of confusion and couldn't accurately answer Willie's questions, so Willie bought him some Gatorade and sat him down inside where it was cool. He then notified the office at Waller and made sure that help was on the way.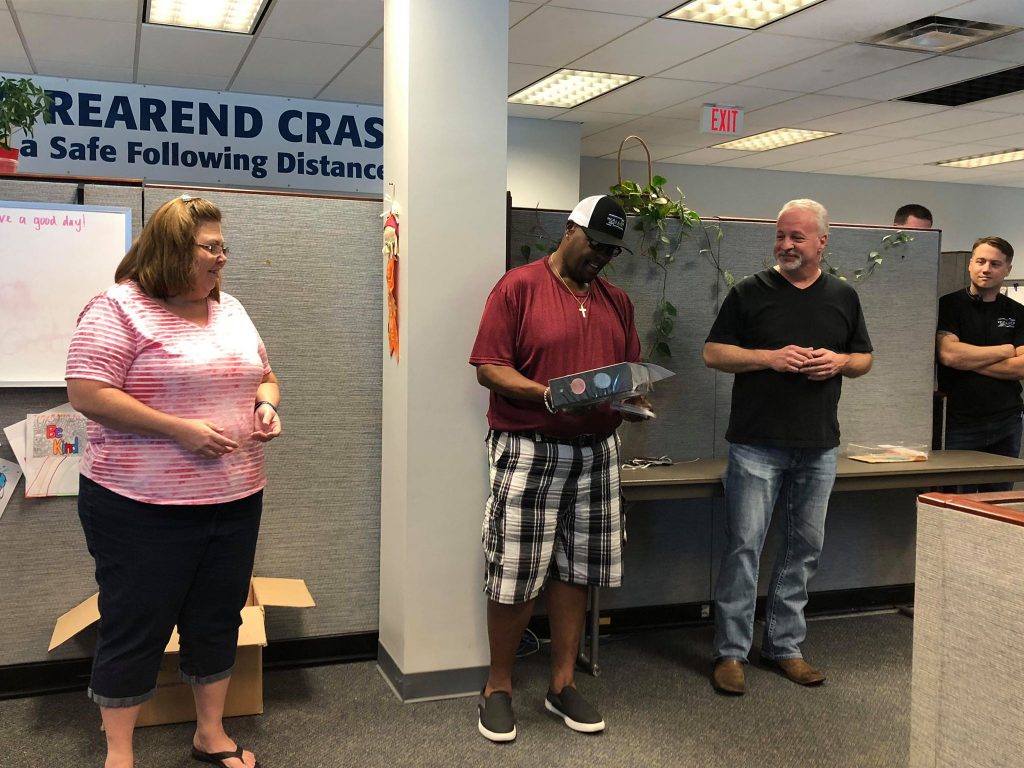 To thank Willie, Waller pitched in to gift him with a certificate and a Bluetooth canteen speaker. Willie is a hard driver to shop for, since he seems to have just about everything! However, he seemed excited to be thought of and celebrated. We at Waller are proud of Willie and his willingness to watch out for his fellow man. Thank you, Willie, for all you do!
If you'd like to join the team alongside Willie and drivers like him, give us a call at (800) 635-9828 or apply here. We'll keep the phones open for you.