About Us
ABOUT WALLER TRUCK CO., INC.
Waller Truck Co., Inc. is a family owned and operated dry van truckload carrier that has been in business for almost 60 years. Waller's roots trace back to Jack Waller, who founded the company as an LTL carrier in 1959. The company operates a fleet of 200 trucks and over 650 dry vans. Waller moves products ranging from industrial supplies, automotive, hardware and building products to pasta, flour and pet food. Waller Truck has the capacity to haul hazardous materials and expedited shipments.
.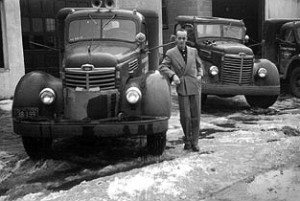 1959    
Our Corporate Headquarters is located just 20 minutes Northeast of Kansas City in Excelsior Springs, Missouri. The facility allows Waller Truck to offer premium service to its customers, and attractive amenities to its drivers.
Bob Waller serves as the President & CEO of company. The business emphasizes the same values established in 1959: QUALITY, FAIRNESS, HONESTY and UNCOMPROMISING CUSTOMER SERVICE.
Interested in applying to Waller? Click here to apply today!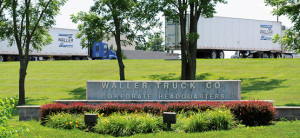 TODAY