For Drivers
Waller Truck Driving Jobs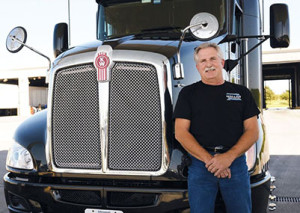 Local & Regional Drivers
Waller Truck offers excellent local and regional programs that offers flexibility with a low turnover rate. Our local positions are throughout the Kansas City metro area, while our regional runs will take you on a 500 mile round trip with the aim of getting you back home every night.
Company Drivers
Waller company drivers run Midwest lanes, and we aim at getting our drivers home weekly. Weekly pay is deposited Fridays. Company drivers run 2014 and newer Kenworth T680s. We offer stop off, detention and layover pay, and offer a free rider policy from day one!
Lease Driver & Owner Operator Programs
Waller Truck offers a top notch Lease program for drivers. Drivers can lease the equipment through weekly settlements, and establish themselves as an independent contractor while still taking home a nice income to their families. The term of our lease goes until the equipment is 60 months old, at which time the lease driver has the option to purchase it at whole sale. Waller Truck works very close with these drivers to help and support the drivers to be successful. Both parties take great pride when the lease is completed. Interested in applying to Waller? Click here to apply today.
Driver Applicant Pre-Hire Company Requirements
Must meet all Federal Motor Carrier guidelines.
Must have a valid Commercial Driver's License with proper endorsements, or Chauffeur License (where applicable) in state of residence.

No current license suspension or revocation.
A work permit is not acceptable.

No major traffic violations within the last three (3) years.
No more than four (4) minor moving violations in the past 36 months, and no more than two (2) minor moving violations in the previous 12 months.
No preventable accidents involving a fatality, bodily injuries treated away from the scene, or disabling damage to a motor vehicle within three (3) years. (Disabling damage means damage that precludes departure after simple repairs. This includes damaged vehicles that are driveable, but would incur further damage, if so driven.)
A minimum of two (2) years experience in the operation of tractor/trailer equipment.
Must be 23 years old.
Click here to start your application.
Driver Application
Waller Truck Company is always looking to hire new employees including experienced drivers (2 year minimum), shop mechanics, operations support, logistics experts, customer service, finance, sales, human resources, and more.
To apply for a job with Waller Truck Company, please fill out our application. We will do our best to get back with you in a very timely manner. All employment verifications are processed electronically through Tenstreet.
Click Here To Begin Your Application Process!

If you have any questions please call us at (800) 635-9828
FOR MORE INFORMATION Contact
Waller Recruiting
(800) 635-9828
recruiting@wallertruck.com