Safety & The Environment
Safety at Waller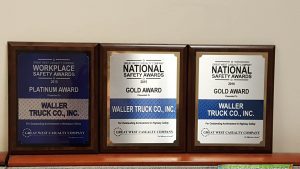 Waller Truck Company is committed to improving the safety of our operations and has embraced the Federal Motor Carrier Safety Administration's Comprehensive Safety Analysis (SMS) requirements. We believe that improving safety is a win-win for our customers and drivers. Our commitment to safety has earned us the Gold National Safety Award in Highway Safety (earned 2015 and 2016) and the Platinum National Safety Award in Workplace Safety (earned 2015 and 2017) from the Great West Casualty Company (GWCC).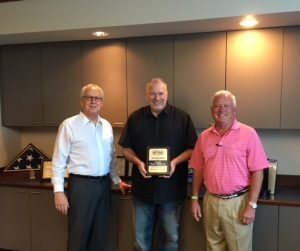 The Environment
Waller Truck Co., Inc. is an EPA certified SmartWay® Transport Partner. SmartWay Transport is an innovative collaboration between the Environmental Protection Agency (EPA) and the freight sector designed to improve energy efficiency, reduce greenhouse gas and air pollutant emissions and improve energy security.
Waller Truck Co., Inc. has earned a high EPA SmartWay score for outstanding environmental performance. Waller Truck Co., Inc. has earned this score by utilizing commercially available fuel saving strategies and actively evaluating the latest emerging technologies.  Partners with high EPA SmartWay scores are awarded the honor of displaying the SmartWay Transport Partner logo, EPA's symbol for superior fuel efficiency and environmental performance.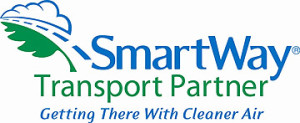 If you are a driver that is interested in seeing what Waller has to offer, click here and start your application today!